For years, people have been asking me "can I pick your brain?" and I graciously made myself available.  Sometimes spending multiple hours helping someone craft out their vision, clarify their purpose, and define their scope of work.  There is no greater feeling than empowering and reminding others to ThinkUP™  and create the future they desire. I get such a thrill out of helping people position their products, build their brands and most importantly develop the mental habits of success.
So now I am formally availing myself to you! All you have to do is book a one-on-one session with me so we can sit down for a digital meeting and craft out your ThinkUP™  plan.
Just click on the link provided and list up to 3 topics or areas that you would like to cover during our session.  Please provide a link to any of your websites or attach any documents that you would like for us to review.
What exactly is a "Pick My Brain" session?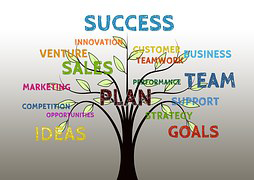 A "Pick My Brain" session is your opportunity to ask any business or personal related question that will help you create a ThinkUP™  life. We will jump on Skype and discuss your struggles, concerns, as well as celebrate your successes. *Please note you will need to create a Skype account for this.  If you really do not want to be seen, and only wish to be heard, I totally get it! Just cover up your camera and problem solved.
Because you are creating YOUR ThinkUP™  life. Everything we discuss will be tailored to you – your struggles, your brand, and your scope of work. That's why sitting down one on one is so critical to your success. You could spend a year or more searching for reliable info or you could save yourself some time and money and learn from my MANY experiences, mistakes, and victories.
Once your payment is processed, you will receive an email from the ThinkUP™  Team to schedule your session.
If you have any questions prior booking, please email me! info@jinnehdyson.com or use the contact form.
I can't wait to work with you!
Your investment is only $197.
F I N E   P R I N T
This is a non-refundable/ returnable/ exchangeable offering, all sales are final due to their personalized nature. While results are typical, they are not guaranteed!