Hello ThinkUp Friends!
I'm Dr. Jinneh and I teach people how to ThinkUP and create the future they desire in their minds.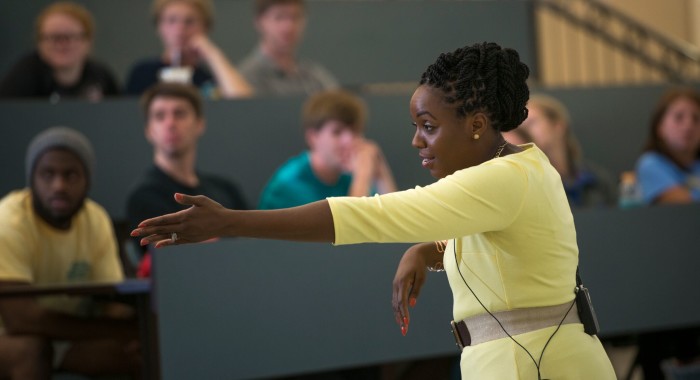 I offer training courses, business development, nonprofit consulting, mentorship, organizational leadership, information and awareness regarding mental health, and a full suite of resources to help everyday people, brands and leaders realize their full potential by ThinkingUP and creating the future they desire.
I have spent the last 15 years creating and building small businesses and nonprofit organizations, as well as cultivating ThinkUP™ leaders in the school, university, faith-based, and corporate sectors.  In my previous role, I served as a consultant working with nonprofits in over 26 states where she provided executive leadership coaching, capacity building, and organizational development and management.
Nowadays I spend my time teaching everyday people how to create a ThinkUP™ life. Whether you are a stay-at-home mom or the CEO of a multi-million-dollar corporation I can help you:
Develop the mental stamina for success.
Increase your productivity by simply shifting your thinking.
Eliminate stressors and other unwanted things and thoughts that are inhibiting you from attaining your goals.
I believe that the #1 asset and tool that we have to transform our lives are our MINDS!  This is why I have dedicated my entire life and this site to teaching, training, and developing leaders, just like you on how to ThinkUP™.
I passionately believe that everyone — from entrepreneurs to students, corporate executives and non-profit professionals, and church leaders — can benefit ThinkingUP!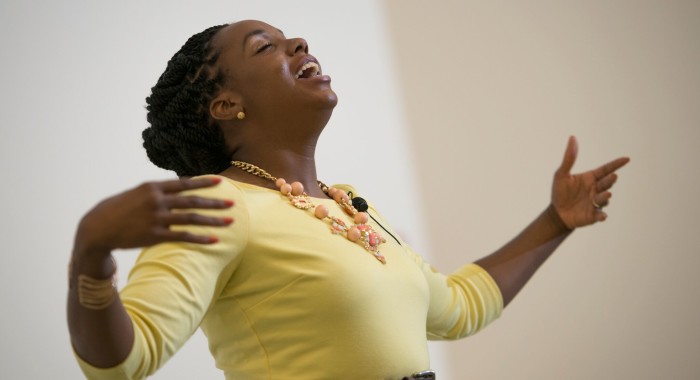 Professional Bio
Dr. Jinneh is an award-winning mental health advocate, an Amazon #1 Best-selling author, an international best-selling author, highly sought motivational speaker, non-profit consultant, and a transformational coach who specializes in teaching others how to "thinkUP".
Dr. Jinneh's passion for helping people overcome adversaries stems from the agony that she experienced when she lost her mother to cancer at the age of 14. Attempting to mask the pain, she surrendered to many of the struggles and low expectations and perceptions of self that affects youth today who are lacking parental guidance and support.  However, her positive attitude and determined spirit would not hinder her progress for long.  Refusing to become another negative statistic, she worked diligently to beat the odds and as a result of this effort, she has received several degrees, numerous accolades, as well as countless awards for her outstanding work in the community.
Dr. Jinneh's candid spirit and "conversation" style of teaching will make you feel as though you have known her your entire life. She inspires others to create the future that they desire by "thinkingUP" and developing healthy mental habits. Dr. Jinneh believes that the #1 thing that prevents individuals from fulfilling their divine purpose is their mindset. As America's #1 ThinkUP expert, she focuses extensively on teaching others how to transform their thoughts, by identifying the ONE habit that can shift every area of their life. Dr. Jinneh is a "favorite" and "must-have" speaker for schools, universities, youth organizations, corporate events, women's groups, and conferences.
She is the author of two books: Success Beyond Stress: The Blueprint to Overcoming Stress and Beating Depression; and the Amazon #1 best-selling and internationally best-selling book, Think Your Way Up: 21 Mental Habits of High-Performance People.
When she is not traveling the country transforming minds, she enjoys spending time with her husband Anthony together with their two children, Josiah and Ariane.